Naast het reeds grote aanbod nodigen we ook af en toe gastdocenten uit in de Studio.
Dan Rosen 18/09/22
Met alle corona-shizzle en de verschillende lockdowns is het lang geleden dat we buitenlands bezoek hadden in de studio. Maar in september 2022 is het eindelijk zover. Dan Rosen komt op zaterdag 17/09 naar Pole Dance Antwerp en op zondag 18/09 bij ons in de studio. Het was moeilijk kiezen uit zijn aanbod leuke workshops!
Drie verschillende workshops voor verschillende niveau's.
Workshops 1: Dan's favourite combo's * 10u15 - 11u45

This class will cover Dan's favourite combos which may have been seen in some of his performances. He will adapt the combo to each level of student to make it fun for all in class. Students are welcome to give moves which they like to do or would like to learn and Dan will try to help you create a combo around this trick. So not only will we get to learn Dan's combos, we will also get the techniques to learn how to make our very own combo's with moves which we love.
This is a fairly advanced class so for this class you will ideally be working towards air inverts, Shoulder mount, superman, extended butterflies & Gemini/ scorpios.
Workshop 2: Splitz trix * 12u00 - 13u30
When Dan first started pole he could barely touch his toes so he is no stranger to the struggle of flexibility training. For those people looking to improve their splits this is a great class to come and learn the techniques Dan used to get his splits to where they are today. And for those who love splits already, come and learn some more advanced techniques to make your splits even more amazing. This class will be 40 mins split stretching and
technique and 50 mins splits tricks on the pole.
This class is suitable for Intermediate and above students. We recommend you can do Gemini, scorpio, shoulder mount and basic sits on the pole.
Workshops 3: Intermediate * 13u45 - 15u15
In this workshop Dan will be working on spins and int tricks. The aim of the class will be to give you the confidence to move in and out of moves effortlessly. (Because there is no point doing a trick if its not gorgeous right?) He will be showing you techniques to increase your strength and flexibility so that you are ready for the advanced moves which you will be aiming to achieve in the future. Dan specialises in moves which not only look great, but moves which are ACHIEVABLE. Don't miss out on this opportunity to learn some new and interesting tricks.
For this class it will help if you are able to do or working towards intermediate moves such as - Basic invert, gemini/scorpio and butterfly. It will also help if you are comfortable with most spins.

€60pp/ workshop
Inschrijvingen via de Bueno student app of de Bueno kalender.
Inschrijving is definitief, er is geen terugbetaling bij annulatie om welke reden ook.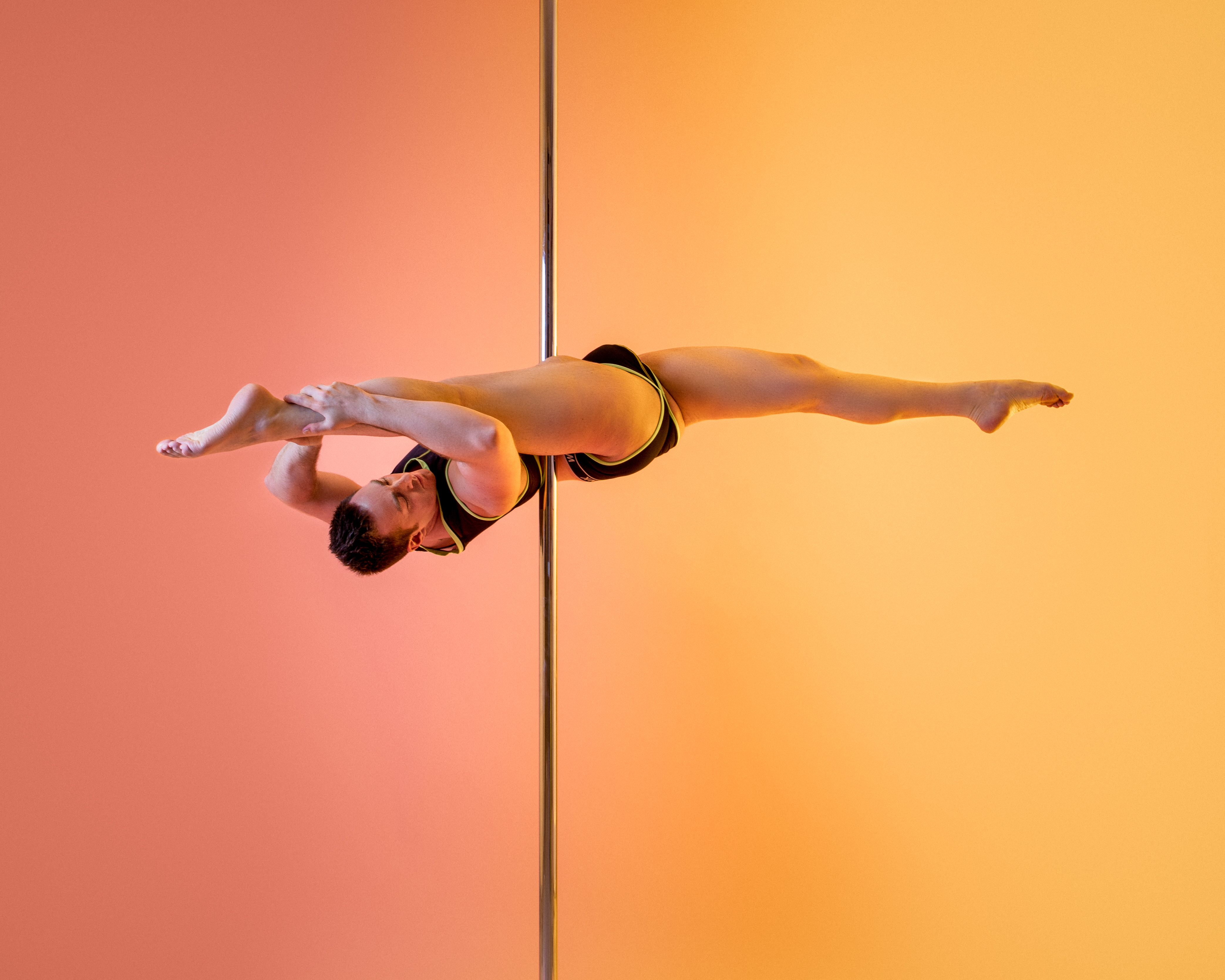 Word nu een paal- of hangbeest
Bekijk ons aanbod en kies het abonnement dat bij jou past.
Schrijf nu in